Mini Session 1 (June 27 & 28 July 1st, 2nd, 3rd)) Lacrosse
MonTueWedThuFriSatSun 9:30am to 11:45am
Camper Fees

Regular

$275.00

+ 4.95% Processing Fee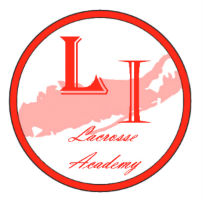 Session 1 had to be a split week for everyone to enjoy the summer! We wanted to give everyone OFF for the JULY 4th Weekend. We will go 2 days week 1 and 3 days week 2 for a FULL 5 Days of lacrosse instruction and fun!!
It's cold outside but SUMMER TIME will be here in no time. Welcome to the 17th Annual Long Island Lacrosse Academy!!! We are opening up registration to our loyal families early. Registration will close so don't hesitate....DON'T GET CLOSED OUT!!
LILA is the #1 Instructional Teaching Lacrosse Camp on Long Island. Don't be misguided by other groups. We have made several improvements in our program including station work and small group instruction. We will cater to all abilities within the age groups!!
As a loyal Long Island Lacrosse Academy family I wanted to let you know that registration will close and we wanted you to get in early. Our mass emails will go out in February.
We at Long Island Lacrosse Academy have everything set for our 17th YEAR of fun and lacrosse training. We will be providing 2 Session of Summer Training SESSION 1 - June 27th, 28th July 1st - 3rd from 9:30am to 3:00pm at Syosset Woodbury Park and SESSION 2 - July 8th - July 12th from 9:30am to 3:00pm at Syosset Woodbury Park. Note: We will be OFF for the July 4th Holiday with the Session 1 split week. We are constantly looking to improve upon previous years at camp. We will make adjustments/improvements in the Check -In process on day 1 as well as breaking up the daily lacrosse training with the swimming pool and fun filled games.
In 2019 LILA will continue its practices of hiring only Certified Teacher/Coaches to maximize the week of lacrosse training and get your student athlete the best possible lacrosse instruction on Long Island. Last year our camper coach ratio was an astonishing 4 to 1. This year we will close camp registration the minute we fill up. This will ensure a top quality experience for all involved.
We anticipate that LILA will close out AGAIN this year!!! Please register online right away!!
Please go to our website to get all the info about LILA 2019